Why is a physical or wellness exam so important?
We love to see your furry friends yearly for his/her shots and bloodwork, but a physical exam is also a vital part of your pet's checkup. Did you know pets age much faster than we do? Depending on the breed, one year older can equal many years older and its important to understand that puppies and kittens also age very quickly.

Sometimes medical problems with pets are not obvious to their owners until the problem is severe, and they cannot tell us what is wrong!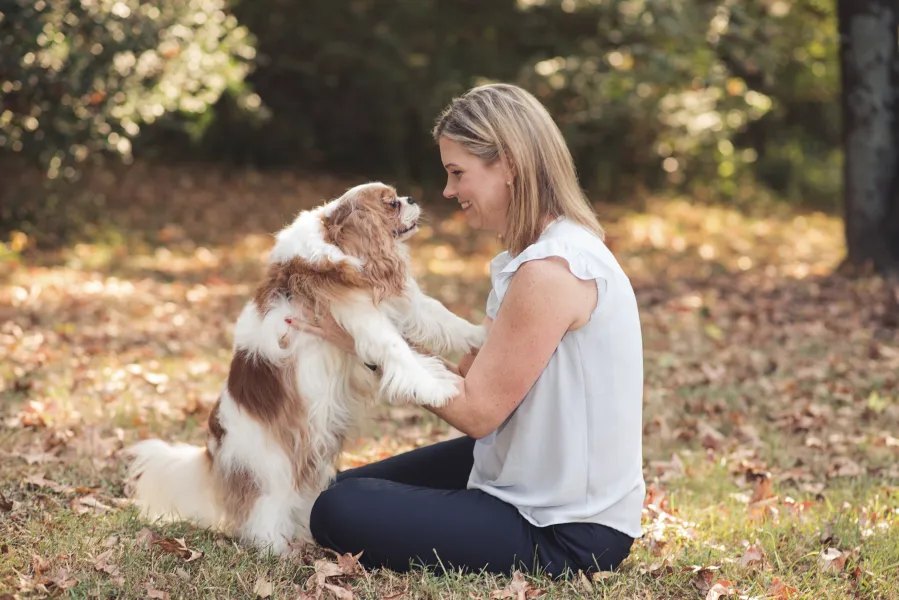 How often should my pet have a physical exam?
Puppies & kittens - at least every 3 weeks until they are finished with their boosters.
Adult Pets (from 1-7 years of age) - yearly
Senior Pets (over 7 years of age) - twice a year
Remember, if a medical issue is found early, it may be easier to treat or manage. Remember, these are just guidelines, your veterinarian will be able to determine the best exam schedule for your pet based upon its breed and medical condition.

What is my doctor looking for during a physical exam?
Our veterinarians check your pet from head to tail. We look at the eyes, ears, nose, mouth, and teeth. It may look like we are giving your pet an all-over rub down (which they may love) but we are actually feeling for enlarged lymph nodes or masses. We listen to the heart and lungs and palpate the abdomen for organ size or masses. We evaluate how they stand, walk, or respond to the manipulation of their joints. We check their skin for parasites or infections. Our doctors also determine your pet's body condition score or BCS. This helps us determine if your pet is over or underweight so that we can recommend proper nutrition. We also recommend the best monthly parasite control for your pet.

Along with vaccines, we also evaluate your pet's feces to ensure that he/she does not have intestinal parasites. We check for heartworms and three common tick-borne diseases with a simple blood test. We strongly recommend that your pet have yearly bloodwork to evaluate internal organ function even if your pet seems healthy! That way, if your pet does become ill, we have baseline values to help determine what may be wrong.
Because our furry friends age so much faster than we do, finding and treating problems early will help them live long, healthy, happy lives.