Dr. Ashley Tharp
Veterinarian/Practice Owner
Dr. Ashley Tharp is the owner of Four Paws Animal Hospital. She grew up in Alpharetta, Georgia, is a graduate of Milton High School and Emory University. She earned her Doctor of Veterinary Medicine (DVM) from the University Of Georgia College Of Veterinary Medicine in 2004. She lives in North Fulton with her husband and three children. The Tharp family has two dogs and four cats.
She is an active supporter of Angels Among Us Pet Rescue, HERO Rescue, and Releash Rescue and is a foster for Cavalier King Charles Spaniel Rescue and Trust. She has provided veterinary care for hundreds of dogs and cats that have been saved by these rescue organizations.
She has one very spoiled Cavalier King Charles Spaniel, named Jessie, who comes to work with her every day. Her activities and interests outside of work include long-distance running, playing with her kids, trips to Disney World, UGA and Dallas Cowboys football, and spending time with family and friends.
Office Staff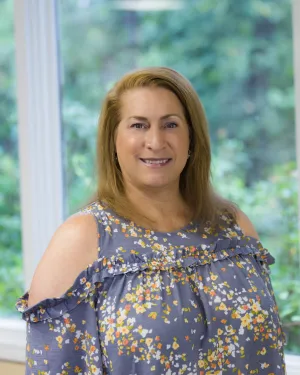 Pam Petrakovich
Practice Manager
Pam has been a member at Four Paws since December 2017. She is from Columbus, Ga. Pam and her husband Steve have two children Joshua and Ariel. Pam is also a fur mom of 3 rescue dogs, Cider, Wren and Rodger and Yeti (her cool cat!) She has always loved animals from a very young age, they are truly her passion. When she's not at work she and her husband and daughter love to do competitive shooting and spending quality time with their family and pets.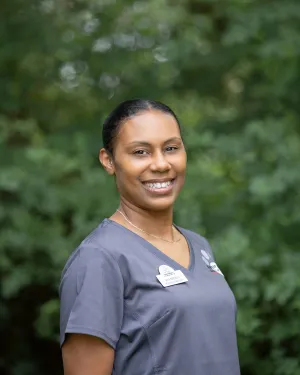 Kim Brown
Kennel Manager
Kim has been a member of the Four Paws team since 2012. She was born in Madrid, Spain where her father was stationed in the military. She loves to travel to different places and meet new people. Kim loves to dance, sing, cook, loves animals and spending time with her family. Her favorite color is blue. Kim attended John Jay High School, in San Antonio, Texas. She has always had a love for animals and really wanted to work with them. Kim now lives in Lawrenceville with her twin daughters and has four dogs. Kim is now doing what she has always wanted to do, work with animals and keep learning more about them.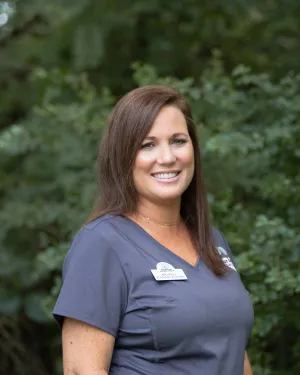 Michelle Kern
Veterinary Assistant/Receptionist
Michelle has been a member of the Four Paws team since May 2015. She has a Communications Degree from the University of Tennessee. She is a mother of 3 children, 2 cats and 1 amazingly handsome bulldog named Smokey. She was previously a client and her love for animals brought her to Four Paws.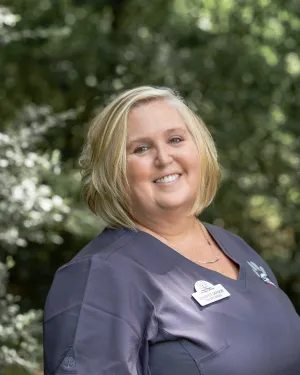 Jennifer DeFoor
Receptionist
Jennifer has been with Four Paws since December 2017. Jennifer is a Georgia native, growing up in Cumming. She is a UGA alum and is the mother of two boys. She has been in the veterinary world for the past 8 years. In addition, she has 2 canine fur babies of her own and enjoys seeing and taking care of everyone else's every day.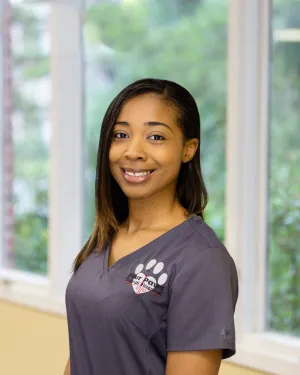 Candace Manswell
Receptionist
Candace joined our Four Paws family in 2019. Born and raised in Queens, NY, Candace has always had a passion for animals. She's worked as a Petcare associate prior to working for our clinic. She is a mother of one beautiful little girl, 2 fur babies, Diamond and Kane, and a leopard gecko named Spyro. She's currently enrolled in school to continue her education in the veterinary field.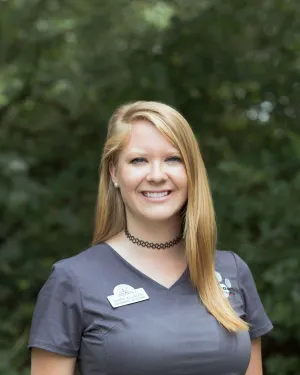 Sierra Alligood
Veterinary Assistant
Sierra has been a member of the Four Paws team since August 2014. She enjoys caring for and playing with the animals while they are boarding. She was recently promoted from Animal Caretaker to Veterinary Assistant and is looking forward to furthering her education in the veterinary field.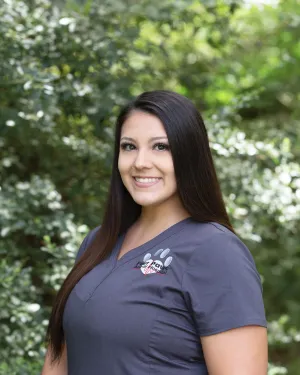 Selena Mejia
Veterinary Assistant
Selena has been a member of the Four Paws family since March of 2016. She first started as a kennel attendant then worked her way up to Veterinary Assistant. Selena is currently in school to be a labor and delivery nurse. In her free time, she enjoys spending time with her boyfriend and attending different music festivals.
Danasia Oakley
Veterinary Assistant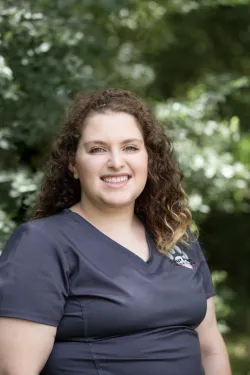 Jessica Savitt
Veterinary Assistant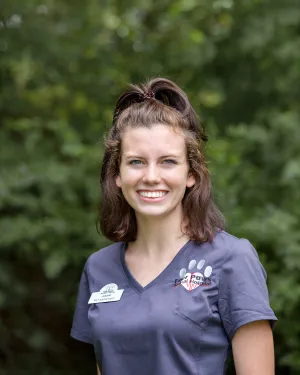 Jessie Tankersly
Veterinary Assistant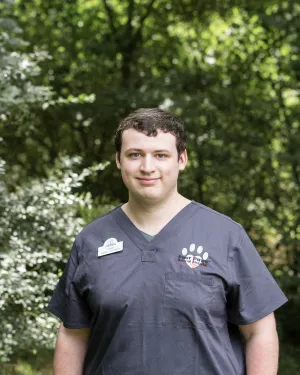 Tyner Stanton
Animal Caretaker
Tyner has been a member of the Four Paws team since March 2017. He previously worked with animals on a small farm before joining the team. In December of 2018, he rescued a very sweet Australian Shepherd named Joon that came into our clinic. In his spare time, he enjoys working on computers and swimming. Tyner has built his experience with animals while working at a horse farm and spent his entire life around animals.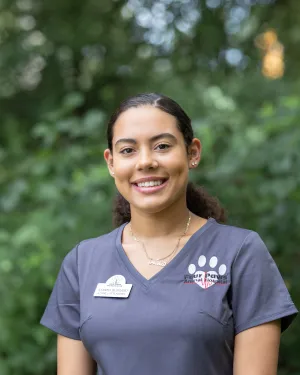 Ayanna Burgard
Animal Caretaker