Preparing for a new pet
So you decided to bring a new pet into your home. Congratulations! Here are some things you may need to know while preparing for this new adventure.
Top things to consider
Pet-Proof your Home
For any pet, you need to pet-proof your home. Some of the top things to think about are: 1) making sure all cleaners, chemicals, medications are locked up; 2) keeping trash cans covered; 3) blocking off any small nooks animals can hide in; 4) keeping any food out of reach; and 5) making sure all cords, electrical or otherwise are out of reach and wall sockets covered.

Puppies & Dogs
Your dog is going to need a place to run around whether that be your back yard (and make sure it is fenced in with no holes), dog parks, or just taking nice long walks. When you bring your pup home you will have to do some work and show and train them where to go to the bathroom. A crate may be needed during this time so they do not use the restroom in the house. When it comes to training think about signing your dog up for training classes. Your pup is going to need a nice warm bed to sleep and plenty of toys to play with when they are not sleeping. Make sure those toys to not have small pieces that can be ingested and cause choking. Your dog is going to need a "pawdicure" so get a pair of nail clippers that are appropriate for your dog's size. And food and water bowls for meal time.

Kittens & Cats
If you are bringing a cat into your home remember that they are going to need a safe haven. A safe haven could be a ledge, cat tree/perch, condo, cardboard box, etc. just somewhere they can feel safe and away from "danger". Cats can be very particular about the litter box so the rule of thumb for the number of litter boxes in your house is the number of cats plus one. Just like us, cats like to keep their nails looking presentable. So give your kitty plenty of scratching posts and boards. They will also need them clipped so get a small pair of nail clippers for your cat's "pawdicure". Like children, cats are going to need ample playtime. Make sure you stock up on appropriate toys that are designed to engage your cat with noise, scent, and movement. And of course, food and water bowls for mealtime.

Prepare in case your pet gets lost
It is the best idea to get a collar and tag with your contact information in case your pet gets lost. A microchip is another way to keep track of your baby. For dogs, you will need a leash as well.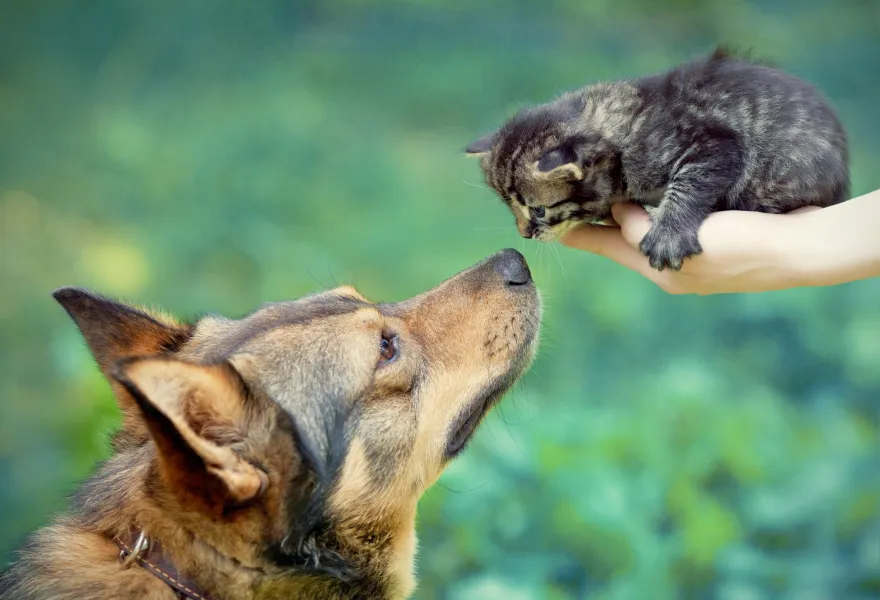 Introducing a new pet to your home
Remember if you already have a pet in your home introduce your current and new baby slowly. Start with scents i.e. cloths or fabrics with that pet's scent on it. After that have supervised meetings until your pets are used to each other. Keep them separate while unsupervised until that time.